Intelligence Solutions
TECHNOLOGY
Thorough support
for troubleshooting!
"We can neither find the cause of the problem nor solve the problem!" Don't you have such problem?
Our staff with knowledge of screws and metal thermal treatment, surface treatment, and spread processing provide thorough support for troubleshooting from a different prospective from customers.
Advanced testing equipment that supports intelligence solutions
The first step in the troubleshooting process is accurate understanding of what is happening at the site.
We have advanced testing equipment, which is rare even in the screw industry, in Moriguchi City, Osaka, where our headquarters is located.
Please consult with us if you are considering conducting a test at a public institution instead of using your test equipment.
Scanning Electron Microscopy (SEM) / Energy Dispersive X-Ray Analyzer (EDS)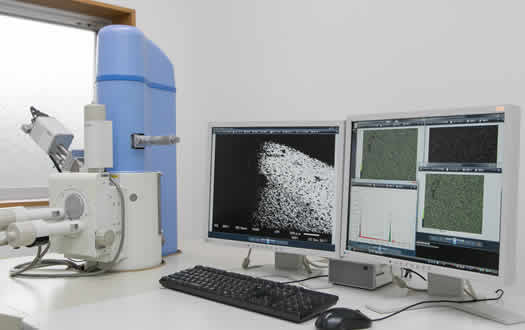 A scanning electron microscopy (SEM) allows observation of very small areas. Connecting an energy dispersive X-ray analyzer (EDS) enables element analysis, significantly contributing to quality control and technological development.
Composite Cycle Testing Equipment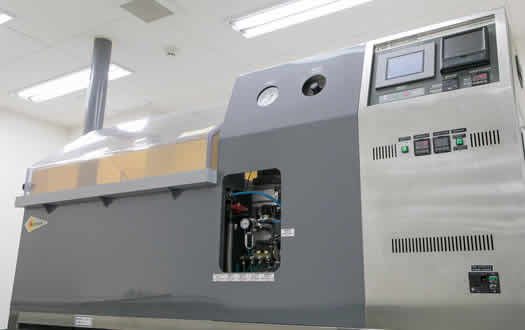 This equipment allows single or cycle testing of salt spraying, drying, wetting, and outside air introduction. It responds to the requirements for corrosion testing of high corrosion resistance surface treatments. It also enables testing that complies with corrosion resistance standards for automobiles and buildings.
Light Microscope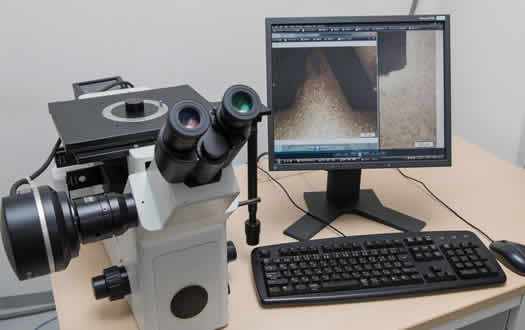 A light microscope allows observation at a magnification of 500 times at maximum. It enables metallographic observation by thermal treatment and membrane pressure monitoring by spread processing, significantly contributing to solving customer problems.
Salt Spray Testing Equipment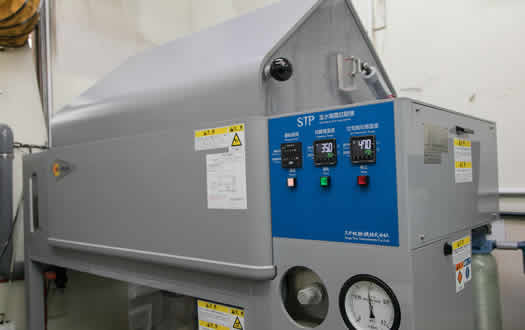 This equipment performs an accelerated corrosion test in rust-prone environments by spraying salt water specified in JIS_Z_2371.
It significantly contributes to quality control and technological development.
You can perform the following tests.
Analyzing fine fragments attached to screws enables checking what kind of material the fragments are made of, which is helpful in checking for contamination.
Analyzing the paint left on the screw surface and surface treatment allows testing of a mating member to accurately grasp the operating environment.